MIND:
energized
euphoric
prone to laughter
inspired
motivated
BODY: 
calm
relaxed
some pleasant lightheadedness
GROWER: Culta
LINEAGE: SFV OG + Chem de la Chem
VISUAL: Smaller green buds with nice red and orange stigma (red hairs), and some crystalline trichomes visible as well.

AROMA: The dominant aromas are lemon, citrus, and pine
TASTE:  It has a nice earthy exhale with overtones of lemon and pine.
SFV OG X CHEM de la CHEM
Culta has introduced two sativa dominant hybrids to each other and it tuned out to be a marriage made in Maryland.
I purchased 1 gram at Nature's Medicines in Ellicott City, MD. 
This strain is really something special.
 The gram consisted of one dictionary definition perfect looking calyx.
Just a beautiful specimen.  This review is based on smoking only about 1/4 of the bud, roughly 4 – 5 medium sized bubbler bowls.
So,  I would say a little goes a long way.
T THC strain at the dispensary when I purchased this gram.  The THCA rating was 29.4% and the THC came in at 0.5%.
Therefore, despite its strength, this particular batch of the strain is not really considered a top tier high potency strain.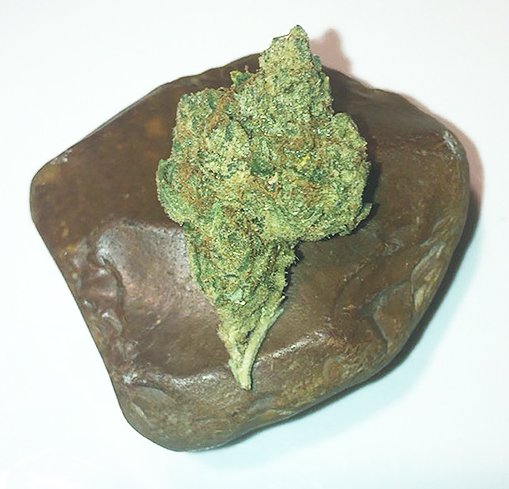 PERFECTLY BALANCED SATIVA DOMINANT HYBRID CROSS
The indica side of this hybrid  came on immediately.  Next, I felt a  pleasurable lightheadedness, some tingling, and a wave of relaxation. 
My body was definitely more relaxed and the feeling came in waves.
Almost immediately, and after the physical effects, came the cerebral feelings of being energized, inspired, and motivated with a mentally uplifting feeling without any anxiousness.  Because of its effects,  I can see how this strain could be used to treat depression and anxiety or generalized stress.
I was more prone to laugh at coincidental events that would usually present themselves as being inconvenient mishaps.  Another effect was an enhanced ability to focus.
Eventually, the strain seemed to promote hunger as my appetite increased.
The strain has a very well balanced effect.
Because of its effect overall I would say this is an ideal daytime, evening, and any time strain because it has an equal distribution of physical and psychoactive effects. 
CONCLUSION:
In conclusion, SFV OG x CHEM de la CHEM's  high is really superb, top notch, and may be one of the best Culta strains, whether flower or concentrate, that I've ever purchased. So, if you see this strain by Culta at your dispensary, purchase it and you will not be sorry. 
CLICK HERE CHECK OUT MORE OF MY REVIEWS